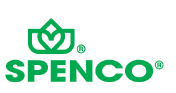 In 1967, Dr. Wayman Spence, a visionary and footcare specialist, founded Spenco Medical Corporation with the mission of developing innovative products for better health.  Among the many products that Dr. Spence invented was the first sports medicine insole which was sold to Nike, a then-obscure shoe manufacturer. Spenco's core focus is to develop and market performance insoles designed with a specific end use or foot problem in mind.
The Spenco international collection includes; Spenco RX™ Insoles, Ironman® Insoles, Spenco® Insoles and Active Comfort® Insoles. Spenco also offers an advanced line of bandages under the 2nd Skin® brand and an extensive Footwear line of trend-relevant styles for both men and women in shoes, sandals and slippers under Spenco Total Support™ Footwear.
Intersocks Group is the official International (non-US) distributor of Spenco.